We're living in a world where we cannot stay away from any toxic elements to enter our body, they come from environment by any means,i.e. food air etc.  Here are the foods which can remove toxins  your all system with assurance.
1. Apples.

Because apples are high in pectin, a type of fiber that binds to cholesterol and heavy metals in the body, they help eliminate toxic build up and to cleanse the intestines.
2. Avocados.

We rarely think of avocados as a cleansing food but these nutritional powerhouses lower cholesterol and dilate blood vessels while blocking artery-destroying toxicity. Avocados contain a nutrient called glutathione, which blocks at least thirty different carcinogens while helping the liver detoxify synthetic chemicals.
3. Beets

Time to whip up some delicious borscht soup since its main ingredient, beets, contain a unique mixture of natural plant compounds that make them superb blood purifiers and liver cleansers.
4. Blueberries

Truly one of the most powerful healing foods, blueberries contain natural aspirin that helps lessen the tissue-damaging effects of chronic inflammation, while lessening pain. Blueberries also act as antibiotics by blocking bacteria in the urinary tract, thereby helping to prevent infections. They also have antiviral properties and help to block toxins from crossing the blood-brain barrier to gain access to the delicate brain.
5. Celery and Celery Seeds

Celery and celery seeds are excellent blood cleansers and contain many different anti-cancer compounds that help detoxify cancer cells from the body. Celery seeds contain over twenty anti-inflammatory substances. It is particularly good for detoxifying substances found in cigarette smoke.
6. Cranberries
Cleanse your body from harmful bacteria and viruses that may be lingering in your urinary tract with cranberries since they contain antibiotic and antiviral substances.
7. Flaxseeds and Flaxseed Oil

Loaded with essential fatty acids, particularly the Omega-3s, flaxseeds and flaxseed oil are essential for many cleansing functions throughout the body.
8. Garlic

Eat Garlic to cleanse harmful bacteria, intestinal parasites and viruses from your body, especially from the blood and intestines. It also helps cleanse build-up from the arteries and has anti-cancer and antioxidant properties that help detoxify the body of harmful substances. Additionally, garlic assists with cleansing the respiratory tract by expelling mucous build-up in the lungs and sinuses. For the health benefits, choose only fresh garlic, not garlic powder, which has virtually none of the above properties.
9. Kale

Steam some kale to benefit from its powerful anti-cancer and antioxidant compounds that help cleanse the body of harmful substances. It is also high in fiber, which helps cleanse the intestinal tract. Like cabbage, kale helps neutralize compounds found in cigarette smoke and strengthens liver cleansing.
10. Legumes

Add a handful of cooked beans to your next meal since they loaded with fiber that helps lower cholesterol, cleanses the intestines and regulates blood sugar levels. Legumes also help protect the body against cancer.
11.Grapefruit

The fiber and the nutrient-rich juices in a grapefruit pack a nice detox punch and can really get your body into action as far as detoxing goes. It's all about flooding the body with good things for it while helping it dislodge the bad things. The effects of grapefruit on weight loss are well-established, and one reason may be because of the way it makes the liver burn up fat.
The big takeaway on grapefruit is that it gets your liver fired up and ready for action, while infusing the rest of your organs with nutrient-laden fruit juice. It's a winner when it comes to detox foods.
12.Green Tea

Green tea is often thought of as a great addition to any detox program because of its high antioxidant value. Antioxidants are helpful because they will help seek out and kill free radicals before they can do any damage. This is a great beverage to drink on a daily basis for this factor alone.
Getting into a healthy state of mind is a matter of feeling like you're doing what's best for your body. It can be something as simple as substituting green tea for colas, juices, and other teas so that you can actually be benefiting your body from a beverage instead of hurting it.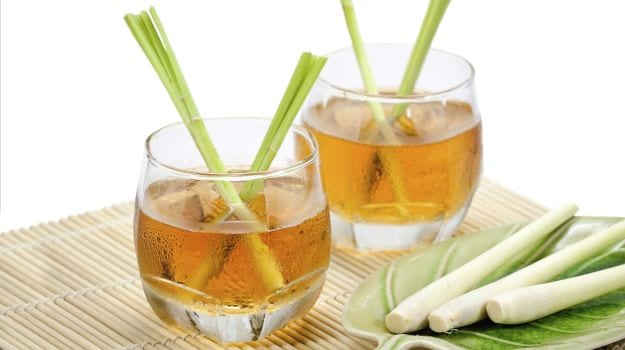 This is an herb that is used in Thailand and other parts of the world as a natural way to cleanse several organs at once. It not only helps the liver but also the kidneys, the bladder, and the entire digestive tract. Benefits of using it in your cooking, or drinking it as a tea include a better complexion, better circulation, and better digestion.
It is most often used as a tea in the world of detoxing, and there are several recipes you can try until you find one that suits your tastes best.
14.Lemons

Lemons and lemon juice are often mentioned when detoxing, and there's even a few Lemon Detox Diets floating around out there. It's simply a matter of adding lemon juice to water and drinking it. It's supposed to flush toxins from your body. Some people add cayanne pepper and sweeten it with sugar, but sugar is not recommended if you're trying to get a detoxifying effect from it.
It helps with your digestion and you can drink a cup of hot water with lemon added in order to prepare your digestive system for that day's work.
___TEAM BMX FIT____